Show Plans for 2016
DubFreeze Winter Weekender or new Kombi Life Show in Summer?
Both during and after DubFreeze in February 2015 a number of traders and visitors asked why we didn't turn DubFreeze into a winter weekender?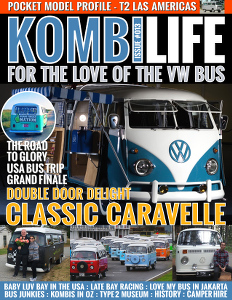 Shortly after, DubFreeze show sponsor Kombi Life magazine suggested a new event for us to do in the summer time over a weekend, breaking away from the colder months altogether: a Kombi Life VW Show.

A bigger DubFreeze or a new Kombi Life Show at a warmer time of year (keeping the one day DubFreeze event)?

Have your say below.
Sunday 15th February 2015
Bingley Hall, Staffs. Showground,
Weston Road (A518), Stafford, ST18 0BD
WOW! What a VW show. Cars and campers everywhere. Records smashed. Saturday camping was massive. Sunday attendance was massive. Club displays impressive. Trade turnout huge. Show and Shine of the highest quality (yes, we did have a few last minute cancellations due to tech problems and even breakdowns on the way, but we were able to fill (most) of the gaps. Autojumble a-plenty. Weather was kind (hey, it's always going to be chilly in February, but where was the ice and snow?). And the bar on Saturday night was kept busy from opening until closing time. And everyone was so well behaved and a credit to our VW scene and how we like to do things. Organisation was perfect (must give ourselves a little pat on the back...).

There have been quite a few social media commentaries. 99% positive. We'd never expect to please everyone, but we went out of our way to try to do just that.

Special thanks to the magazines who helped us too with advertising. Aircooled Classics and Kombi Life for sponsoring the event and advertising it. VW Vibe for contacting us and wanting to run a news piece in advance and sending two freelancers to cover the event. VW Camper & Commercial magazine for simply supporting the show, year after year with their reports and presence. Their sister T4 and T5 magazine VW Bus for sending a couple of journos to cover the event. And Hayburner too - thanks for your continued support as a trader and show news reporter. And the independant freelancers: Stuart Theobald and Justin Tracey who will be helping out with material for the DubFreeze website, Aircooled Classics and Kombi Life magazines. Thank you to all you guys for doing your bit to support the show in advance, during and thereafter in the upcoming show reports. Sorry if we've missed anyone - if we have it's because you didn't make your presence known to us in advance and on the day.

A recent email suggested the show would have been even larger had it not fallen on Valentine's weekend. Perhaps it would have been larger, but the date is fixed by the showground owners so occassionaly, during those twenty-six past shows, it's fallen on the same date more than once. Valentine's in a camper? Does it get any better?

Thank-you to everyone who came, everyone who helped and everyone who posted on our facebook page and re-tweeted. The visitors, the traders, the show and shiners, the autojumblers... the photographers and writers for the magazines. Everyone. From the DubFreeze organising team to everyone touched by the UK's first big VW show of the year - have a great VW show 2015!

We've already had suggestions for additions to DubFreeze 2016. The attendance was huge both on the Saturday and Sunday. There is talk about... well, I'm sure you can guess. ;-) DubFreeze 2016. Something else to look forward to.
Best Club Display
Clique 53
Results For The Top Ten Winners
In no particular order (photos to follow)...

1972 Beetle, PTF 620L, Kevin Lamb

1200 Beetle, MCY 106A, Samantha Lowbridge

Golf GTI MK1, NDM 464Y, Adrian Daniels

Golf GTI MK1, A811 XRX, Elvis Bebbington

1966 Type Two, GVU 47D, Sean Mayo

Golf VR6, P822 KWJ, Rob Barnes

Corrado, K822 VPE, Michael Hughes

2010 T5, XJ03 DUB, Joe Pearson

1962 Type Two, 353 TKK, Jason Bond

Golf MK1, AES 166T, Richard Stringer
Best in Show
Golf GTI MK1, NDM 464Y, Adrian Daneils
Choice Awards
Wolfspeed Choice - 1962 Type Two, 353 TKK, Jason Bond
Show Info
DubFreeze is 95% indoors. Heated buildings. Onsite bars, restaurants and takeaways.
Toilets and Showers. Free parking. Camping available on Saturday night.
Remmmmmmmemmmmber 2010?
It was ccccccolddddd!
Saturday Camping (Gates Open 3pm - 9pm).
Just £5/vehicle. Pay at gate plus advance show entry fee.

Sunday Show (9am - 4pm) - £12/adult. Pay at gate.
Accompanied children (16 years and under) admitted free.

NEW - Show Specials & Product Focus
Annual magazine subs from just £4.99 a year!!!
Launch of new oils for aircooled engines!!!
EP3 and EP31 emergency multi-functional jump starters!!!

Pre-Book to Sell Your Vehicle - FREE


Registered without photo include:
1999 Syncro Multivan
2000 Transporter
2004 Beetle
1975 Transporter
1964 Crew Cab
1988 Golf Convertible